flexiShuttle
Driving to work:
costly, stressful, and increasingly archaic
With over 128 million Americans—a whopping 85% of the U.S. workforce—driving to work, the average American spends the equivalent of 32 days behind the wheel commuting to and from work each year.
Studies have shown that driving as little as 10 miles per day has numerous detrimental effects on health, including decreased happiness, anxiety, chronic stress, high blood pressure, exhaustion, rage, and anger. Given those facts, it's no wonder long commutes are the main driver behind employee turnover — and a likely source of reduced efficiency and productivity
Your shuttle reservation has been approved.
Your shuttle is approaching.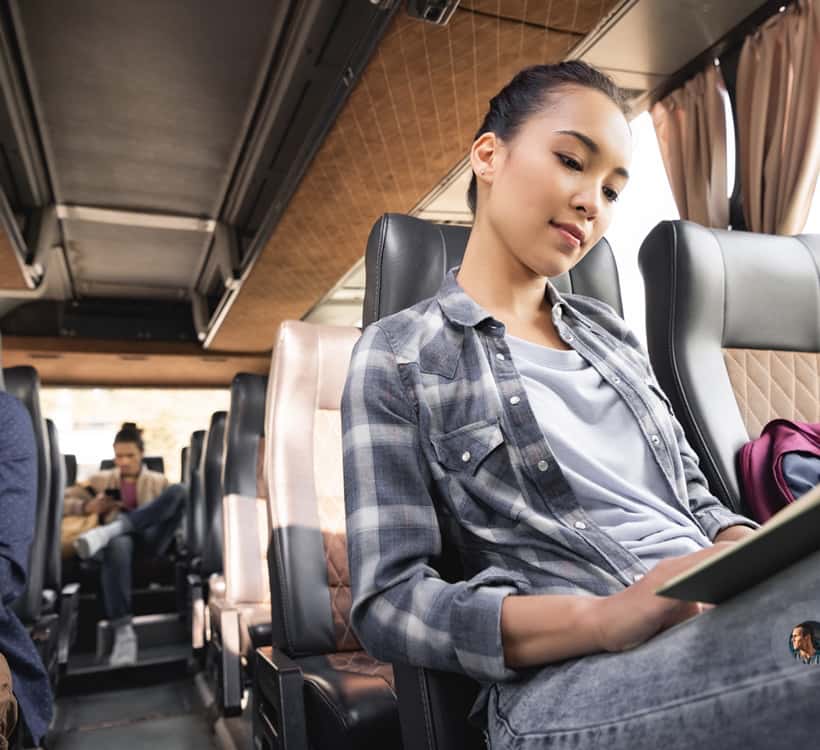 flexiShuttle, your company's smartest commute solution.
Grow your company by maintaining a happy workforce with FlexiShuttle—a scalable, turn-key, monthly subscription commuter shuttle management tool that reduces the financial and environmental costs of commuting and provides your employees with a convenient, comfortable, and stress-free commute.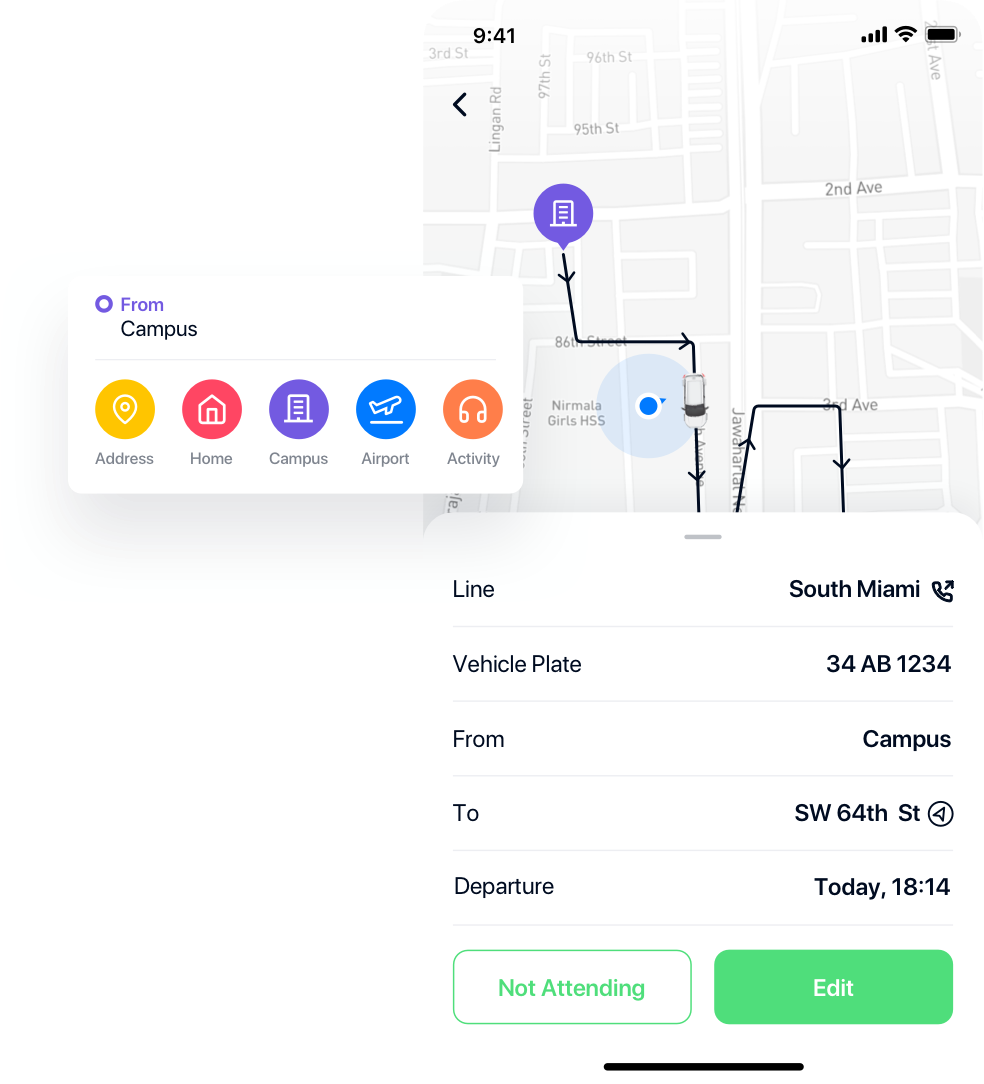 How flexiShuttle works
Register you company and upload your personnel list to the Flexigo system.
Within 48 hours of making your request, Flexigo provides a quote based on your employees' home zip codes.
Upon completion of registration, your customized FlexiShuttles will be up and running within a month.
Shuttles are dynamically routed based on passengers' addresses and riders are picked up from the same.
Riders can track their shuttles in real time through the app and receive notifications when they are approaching.
All operations are accessible to corporate customers on Flexigo's web-based portal for real-time tracking and usage.
Cut costs, curb carbon, and boost contentment — an all-win proposition. The advantages of a smart, shared commute solution speaks for itself, but here are a few selling points to help convince you help you gauge how you'll benefit…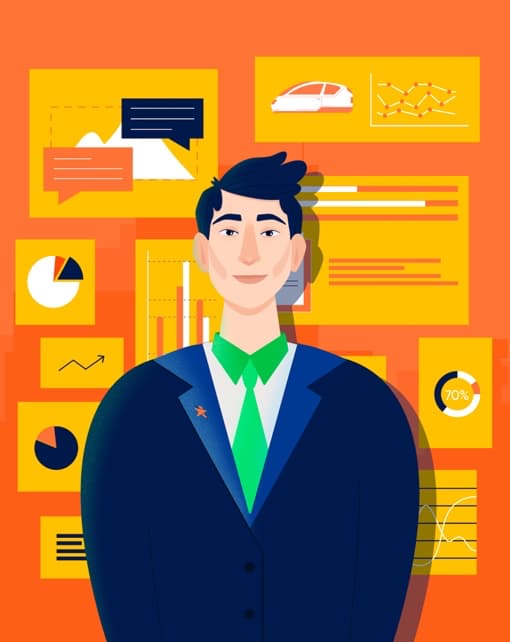 Employers
Reduce up to 70% of commute-related costs absorbed by employer.
Reduce up to 50% of employee turnover and turnover-related costs.
Reduce parking costs while eliminating hiring restraints related to limited parking.
Recruit top-tier talent by improving accessibility and offering commuter benefits.*
Comply with mandatory commuter benefits ordinances and receive pre-tax commuter fringe benefits exemptions.**
Lower emissions to meet carbon neutralization goals.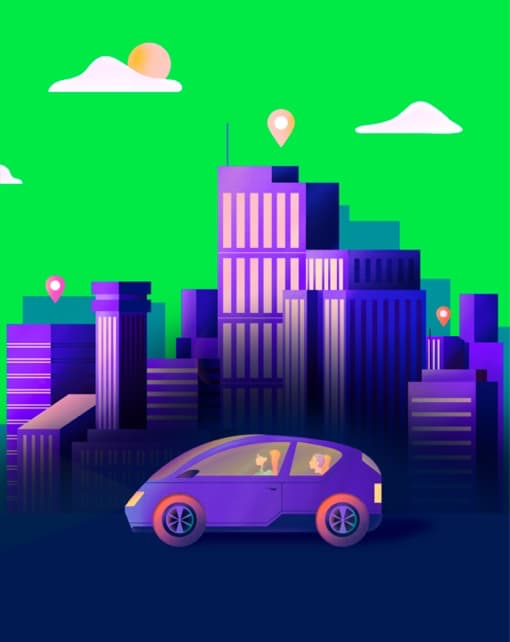 Riders
Reduce up to 60% of costs involved in driving to work.
Gain an average of 290 extra hours per year of "found time" to work or rest that was previously wasted behind the wheel.
Improve mental well-being, reduce commute-related stress, and increase productivity.
Enjoy on-time arrival without the stress of rushing or being stuck in traffic.
Happy Clients
flexiShuttle's current clients and deployments to date.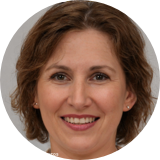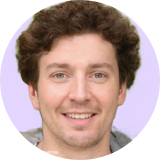 20M+
Passenger Trips to Date


flexigo is a Qualified Transportation Fringe Benefit
Riders can use up to $270 of their pre-tax income to pay for Flexigo services.
Employers may reduce their payroll tax contribution.
Our admin panel and automated reports make it easy to comply with commuter benefits ordinances.