flexiMileage
Mileage reporting and cost reimbursement system
For those instances when employees can't take advantage of shared mobility solutions, they may need to drive their own car to work, hail rides or take taxis to company meetings. When that's the case, flexiMileage is the perfect complement to your other mobility solutions.

Long gone are the days of messy piles of receipts and confusing mileage usage reports: our instantaneous, automated mileage tracking and speedy cost reimbursement tool streamlines the process for employee and employer alike.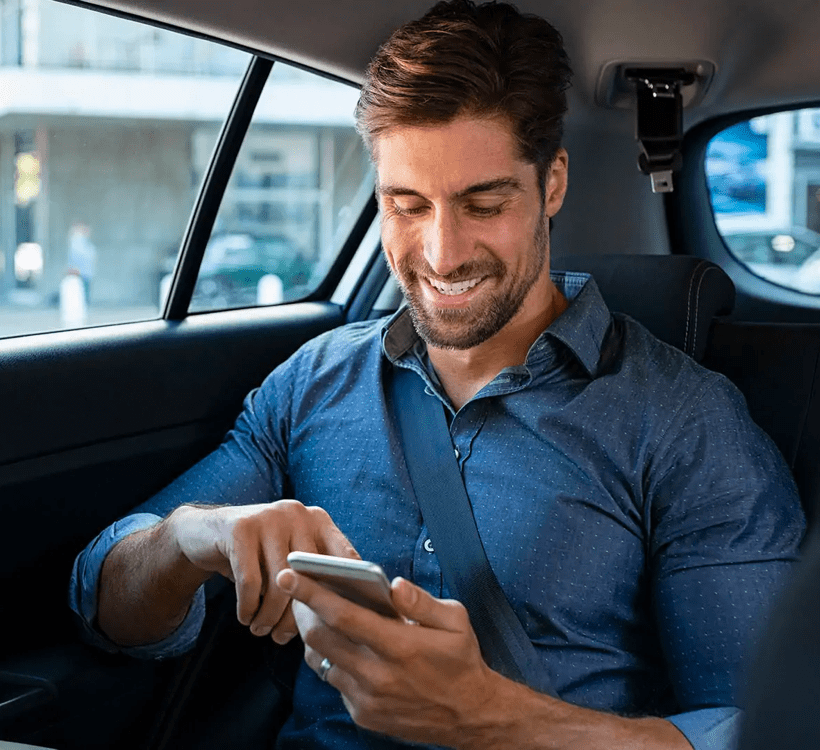 How flexiMileage Works
Live Tracking and Reporting
Live Tracking and Reporting
To track usage while on a trip, the user simply selects the transportation mode and enters the trip start information. If driving a personal vehicle, starting mileage is recorded, and if driving a company vehicle, the license plate number or vehicle number is confirmed. The user's location when the trip is initiated is recorded as the starting point by the platform.

To complete a trip and report the mileage, the user selects the trip type - either personal or business, enters the trip purpose, the ending mileage for personal vehicle use and uploads a receipt for a taxi or ride hailing trip.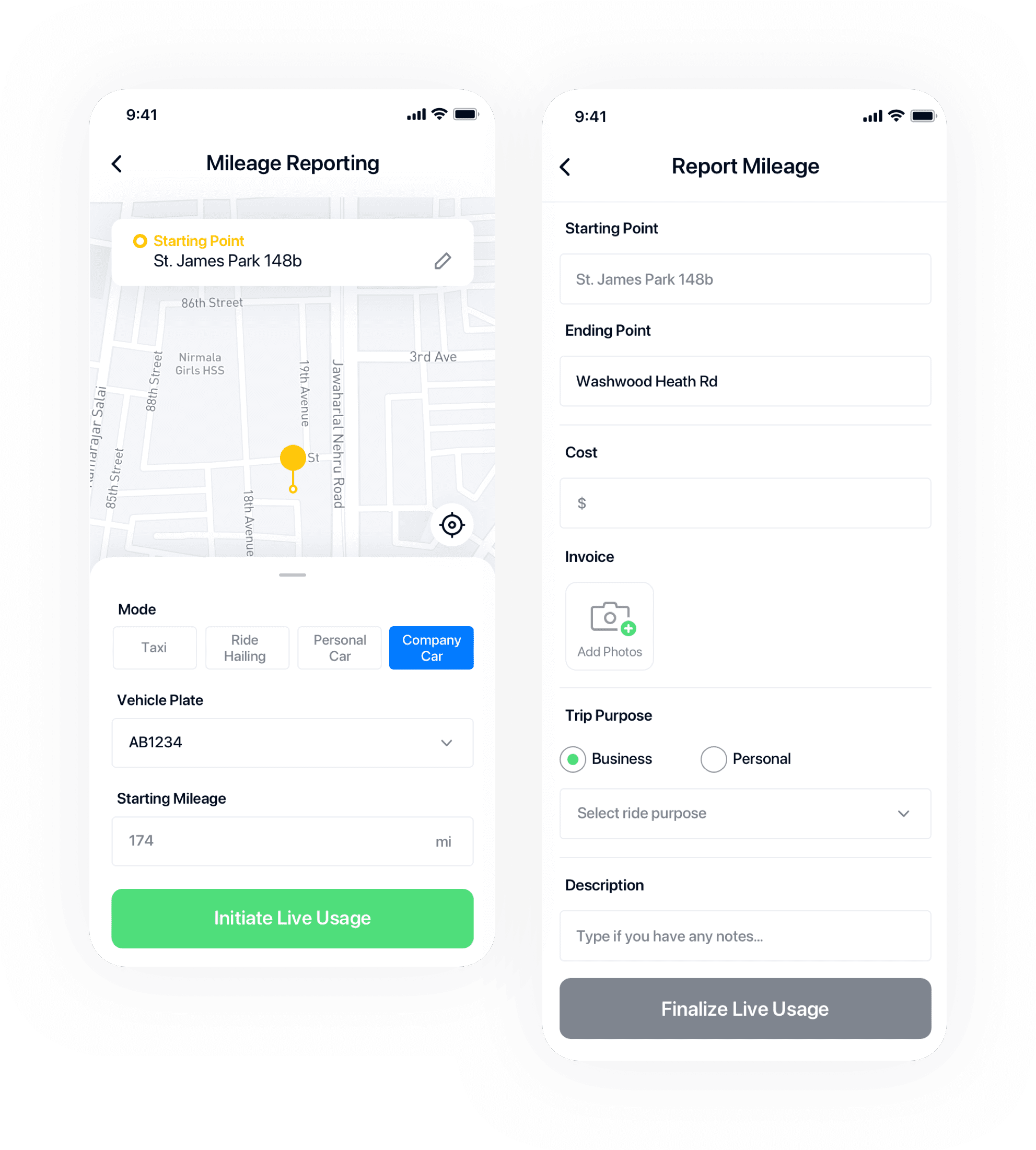 Past Usage Reporting
Users can also report trips after they are completed by selecting the start and end points and times for the trip, and entering the required information for the corresponding transportation mode.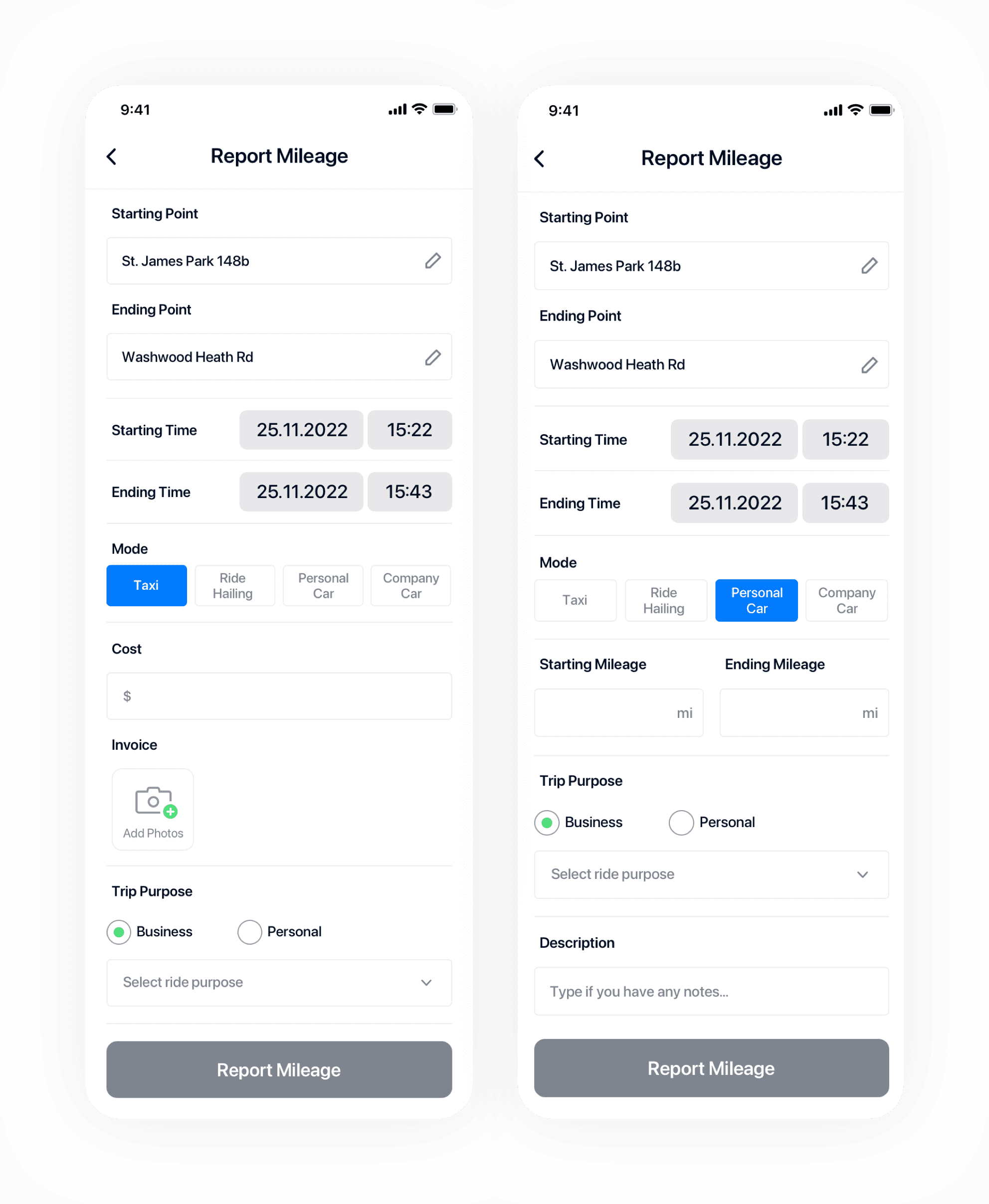 Reimbursement
Invoice and mileage data is automatically relayed to the company's HR and finance departments for efficient cost-tracking and expedient reimbursement. Administrators can track the reports submitted by the users, approve or reject them, and mark them as paid when reimbursement is completed by the finance department.