Remove user friction, increase adoption.
Seamless employee onboarding
flexigo ensures a seamless employee onboarding and off boarding.

To upload initial employee data and to keep it up to date you have the option to use HR integration API or batch upload methods.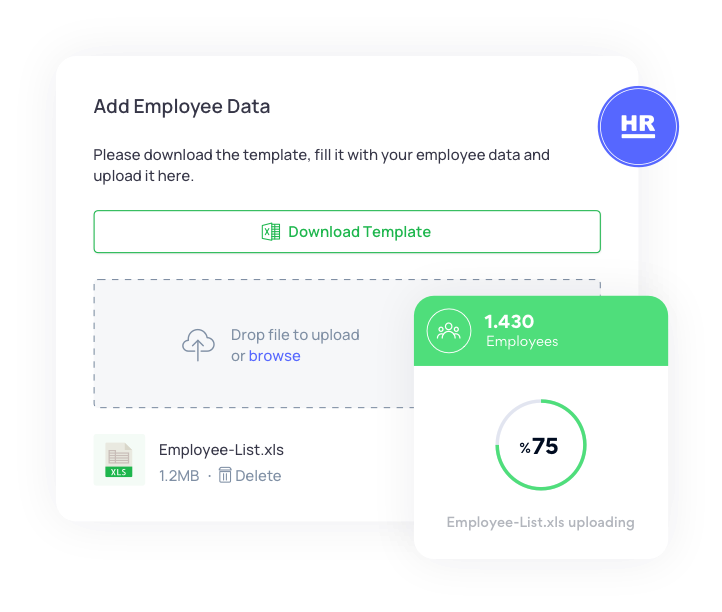 Outreach employees to promote non-SOV alternatives
Newly arriving employees are welcomed with a customized email, and they are provided with the mobile app where they can easily complete registration by marking the location of their homes and stating their current and preferred modes of commute.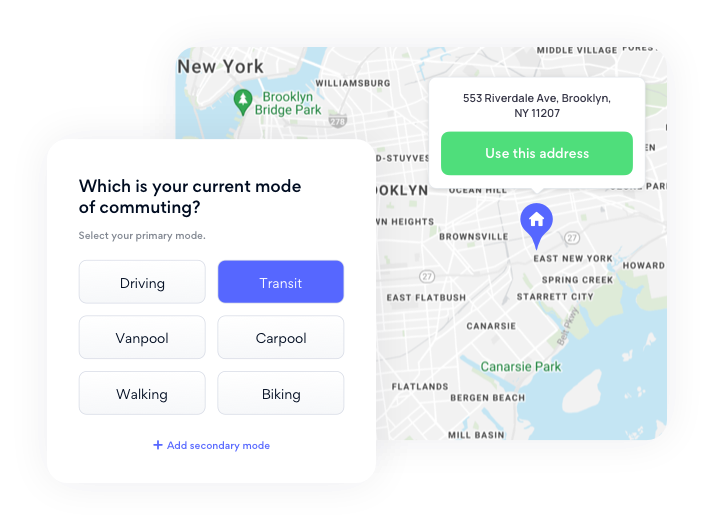 Design your ideal commuting ecosystem
Based on where each employee lives, the campus they work at and their current mode of commute, flexiCommute outlines viable commute alternatives with a current and best comparison based on cost, duration, and emission.

You can easily identify who can walk, bike, or have a viable public transport option to commute and outreach employees to promote non-SOV alternatives.

Each employee can see, evaluate and apply to non-SOV alternatives through their customized landing pages.

Shuttle route alternatives for those with no access to viable public transport are calculated and shown. flexiCommute also provides a scenario analysis on employer cost and emission by varying subsidy levels and electric vehicle adoption.